---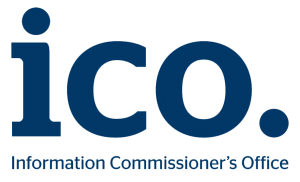 Ms4M.UK Ltd Privacy Policy
Reg No. ZA577370
This privacy policy was last updated on '14th May 2020'
This privacy policy will explain how Ms4M.UK Ltd t/a (MultishopsUK) (Multishops.UK) or (Ms4M.UK) ("We", "Us" or "Our") use the personal data we collect from you when you use our services.
Our services are not directed towards individuals under the age of 18.
We do not knowingly use or process the personal information of children under the age of 13 years either directly or indirectly.
Topics
What data do we collect?
How will we use your data?
Marketing
Accessing your data and making corrections
Cookies
Privacy policies of other websites
Changes to our privacy policy
How to contact us
What data do we collect?
We collect data from you when you browse our website, register online or place an order for any of our products or services.
To help us ensure the best possible service and communications, some of our telephone calls may be recorded, by any forms of, available or technological item.
We also collect data when you voluntarily complete a customer survey or provide feedback on any of our message boards or via email.
Your website usage information is collected using cookies.
How will we use your data?
MultishopsUK collects your data to process your orders, manage your account and, if you agree, to email you with special offers on other products and services we think may be of interest to you.
MultishopsUK uses the data we collect from your visits to our website to personalise your user account, according to your preferences. You're our customer, not our product.
MultishopsUK will not share any of your data with any companies unless this is required to complete a requested order from you.
*WE DO NOT SELL OUR CUSTOMERS DATA TO ANY 3RD PARTIES*
MultishopsUK is your company – you are our subscribers and members to serve, NOT DATA TO TARGET OR SELL. These are difficult and challenging times for everyone globally and MultishopsUK is here to help with the best and most respectful shopping and collection service company in the United Kingdom.
However, we do utilise some third parties that help provide our services. We ensure that the security measures in place at those third parties have, at the very least, the same high security standards that we at MultishopsUK employ ourselves.
MultishopsUK will not share, sell, rent or loan your identifiable information regarding our customers for marketing purposes with any company outside MultishopsUK.
When MultishopsUK processes your order, we may send your data to, and also use the resulting information from, credit reference agencies to prevent fraudulent purchases.
MultishopsUK does not pass on any data to third parties, we are completely free of advertising and do not use analytics software to monitor user behaviour. However, some functionalities can only be provided by using external data sources, frameworks or operating system services, which in turn process data and are subject to a separate privacy policy.
We would like to send you information about products and services of ours that we think may be of interest to you.
MultishopsUK treats all of its data, whether off-line or not with the utmost care and security.
Our web site may offer publicly accessible blogs or community forums. You should be aware that any information you provide in these areas may be read, collected and used by others who access them. To request removal of your personal data from our blog or community forums, contact us at team@ms4m.uk
In addition to MultishopsUK safeguards your personal data within the UK is protected by the 'Data Protection Act' https://ico.org.uk/for-organisations/guide-to-data-protection/guide-to-the-general-data-protection-regulation-gdpr/
Marketing
If you have agreed to receive marketing, you may always opt-out at a later date.
Not that we would want you too 😃 but you have a right at any time to stop us from contacting you for marketing purposes.
If you no longer wish to be contacted for marketing purposes, please contact us here at team@ms4m.uk
Access to your data and making corrections
You have the right to request a copy of the data that MultishopsUK holds about you.
If you would like a copy of some or all of your personal data, please email or write to us at the following address. Ms4M.UK Ltd, International House, 61 Mosley Street, Manchester, Lancashire, M2 3HZ, United Kingdom.
MultishopsUK may charge a small fee for this service.
We want to make sure that your personal details with us are accurate and up-to-date. You may ask us to correct or remove data you think is inaccurate.
Cookies
Cookies are text files placed on your computer to collect standard internet log information and visitor behaviour information. This information is then used to track visitor activity on our website and to compile statistical reports on website activity.
Our cookies are only used to store basic information about an order, they do not store passwords & credit card information.
Please note that we do not use cookies to retrieve personal information about you from your computer, unless the information has been knowingly and willingly provided by you.
For further information about cookies, visit allaboutcookies.org.
You can set your browser not to accept cookies, and the above website tells you how to remove cookies from your browser.
However, in a few cases some of our website features may not function as a result.
Privacy policies of other websites
Our website may contain links to other websites. MultishopsUK privacy policy applies only to our website, so if you click on a link to another website, you should read their privacy policy.
We encourage you to carefully read the privacy policy of any web site you visit.
Changes to our privacy policy
As a company one of our main ethos's revolves around providing a high quality service, with privacy being paramount. You're our customer, not our product. MultishopsUK is constantly evolving to keep our customers satisfied, but these improvements mean change. Due to the on-going changes in the law and the changing nature of technology, data practices will change from time to time. Thus, we reserve the right to alter or amend this policy when necessary.
If MultishopsUK makes any material change to this policy, you as our registered user will receive a 30 day prior written notification in an e-mail and these changes will be detailed also on this page in order to ensure that you are fully aware of what information is collected, stored or used and under what circumstances. That way, you can make your own decision whether or not to continue using our services. Your privacy will not be reduced without your consent.
You should periodically check back on this page. If you have any specific concerns not addressed in this policy, please contact us at team@ms4m.uk.
How to contact us
If you have any questions about MultishopsUK privacy policy or information we hold about you, please do not hesitate to contact us. By email at team@ms4m.uk
Or write to us at Ms4M.UK Ltd, International House, 61 Mosley Street, Manchester, Lancashire, M2 3HZ, United Kingdom.
How to complain
You can also complain to the ICO if you are unhappy with how we have used your data.
The ICO's address:
Information Commissioner's Office
Wycliffe House
Water Lane
Wilmslow
Cheshire
SK9 5AF
Helpline number: 0303 123 1113
---